The second of the 2 elimination rounds to select the finalists of the competition. 10 contestants will go up against each other and showcase their artwork in front of a panel of judges and an audience of more than 100 people.
The session will run for 2 hours and the audience members can join and leave at any time during the session. It is free to attend.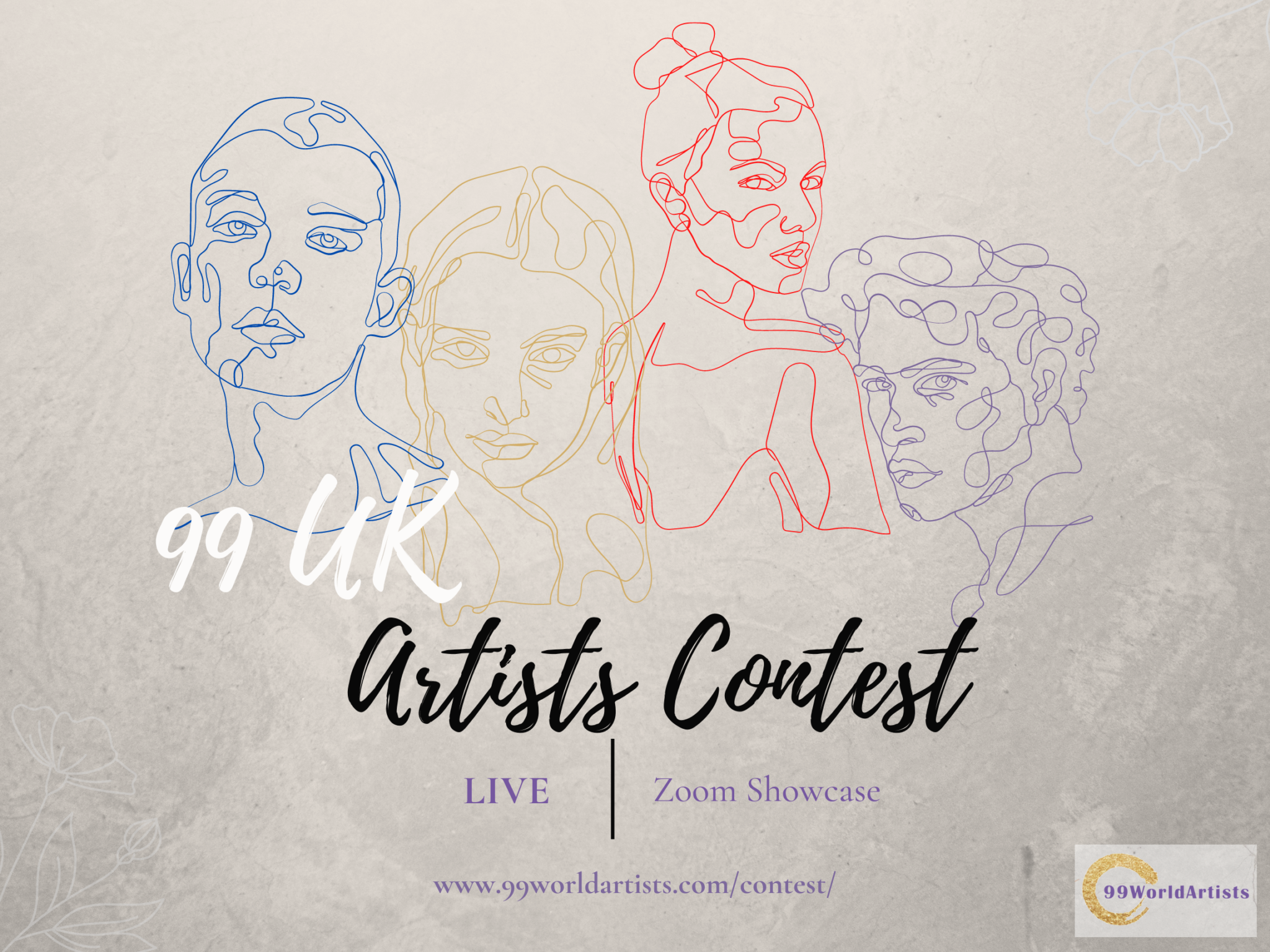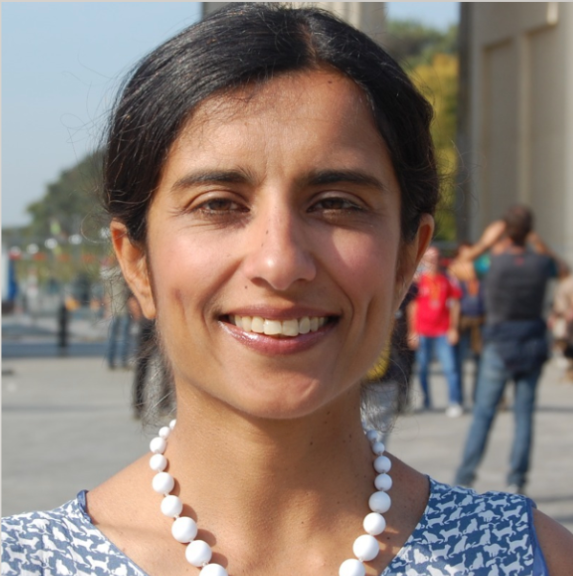 An award winning documentary maker, highly experienced storyteller, podcast host and radio presenter. Lovejit Dhaliwal has a long career at the BBC, working on programmes such as Woman's Hour, World Business Report, Newshour and In Living Colour! She has a keen interest in the arts and occasionally she doodles herself.
Judges
(Click on the pictures to read judges' biography)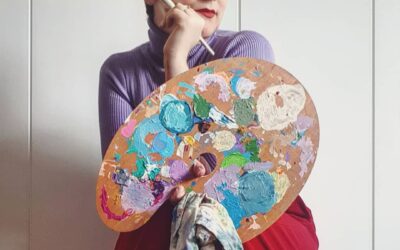 Always in contact with arts and creativity since I was a child as a way of self-expression, I start to build my path once I move...
read more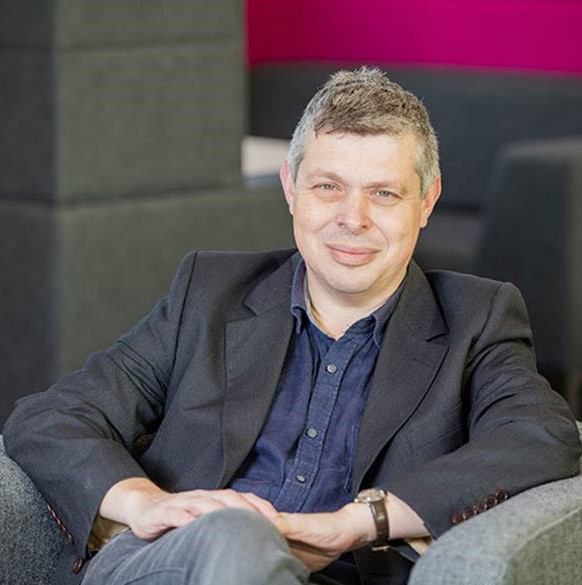 Richard is a Senior Research Fellow in Historical and Critical Studies in the Department of Visual Arts, Nottingham Trent University. As well as being an academic with a PhD in Theology from the University of Nottingham that looked at how an artist's faith might impact on their work, he is also a writer and curator with an international reputation. He has written several books and catalogues for the Royal Academy of Arts, London on Anthony Whishaw, Tess Jaray and Anselm Kiefer, as well as the Summer Exhibition from 2015 – 2017. He was a juror for the John Moores Painting Prize in 2016 and is currently writing books on the American artist Ed Moses, Stephen Chambers RA and Leonard McComb as well as developing an international project on the Grammar of Art.
Sujata trained in India and France. She has a PhD in fine arts and her thesis was on India Tribal Art. She received a French Government Scholarship to study at the Ecole Nationale des Beaux-Arts, Paris. She currently lives and works in Paris.
There is an influence of both French andIndian art in her work. She has worked with different art forms and media such as etching, woodcut, sculpture, murals, ceramics, fibreglass and metals. Presently she is working with mixed media and acrylics.
Her works are included in national & international, private and public
collections. She is the author of 4 books and has a series of honours and awards to her name.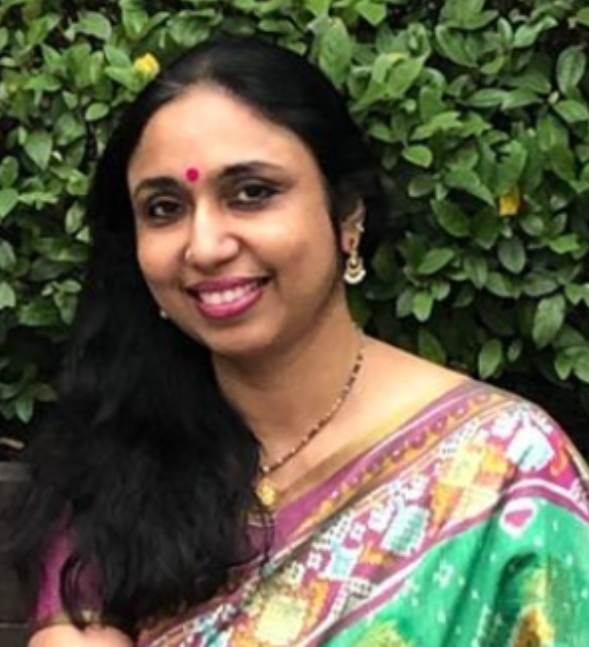 Geetha Sridhar is a professional dancer, performer, tutor and choreographer with a career spanning over 30 years, specialising in the South Indian classical form of Bharathanatyam. Geetha has combined disciplines of yoga, martial arts and free style movement with Bharathanatyam in her body of work.
Geetha was invited to be the Artistic Director, choreographer and performer at a historic event at the Wembley Stadium to welcome the Indian Prime Minster, Narendra Modi. In 2019, Geetha was featured on the BBC4 Program 'BBC Young Dancer', as both a judging panellist and mentor for Bharathanatyam dancers contesting in the South Asian Dance category. Geetha's passion for visual arts is reflected in her practice of the traditional art of kolam (geometric floor patterns). Her work was displayed at the 'Stree-Women of India' Exhibition in Krimsky Hall, Moscow (1988) for the 'Festival of India' in USSR, alongside her taught workshops for the same.
We have created a thriving global community with a shared love of art, handpicking undiscovered artists. The 99WorldArtists is an artists collective, with a growing online presence around the world.  Our mission is to promote diversity and inclusion in art and provide guidance to artists to help them promote their work.
The 99 UK Art Contest is a fantastic opportunity for UK Artists to showcase their work to new audiences in the UK and across the globe. This is a must-see event for artists and art lovers! Over 500 people are expected to attend these online events. Come and see for yourself what these talented UK artists have to offer and be part of this thrilling live experience.