I have always been interested in drawing from a young age. I was always led to believe that being an artist could not be a full time job and along with other life commitments this lead to me losing my passion for creating.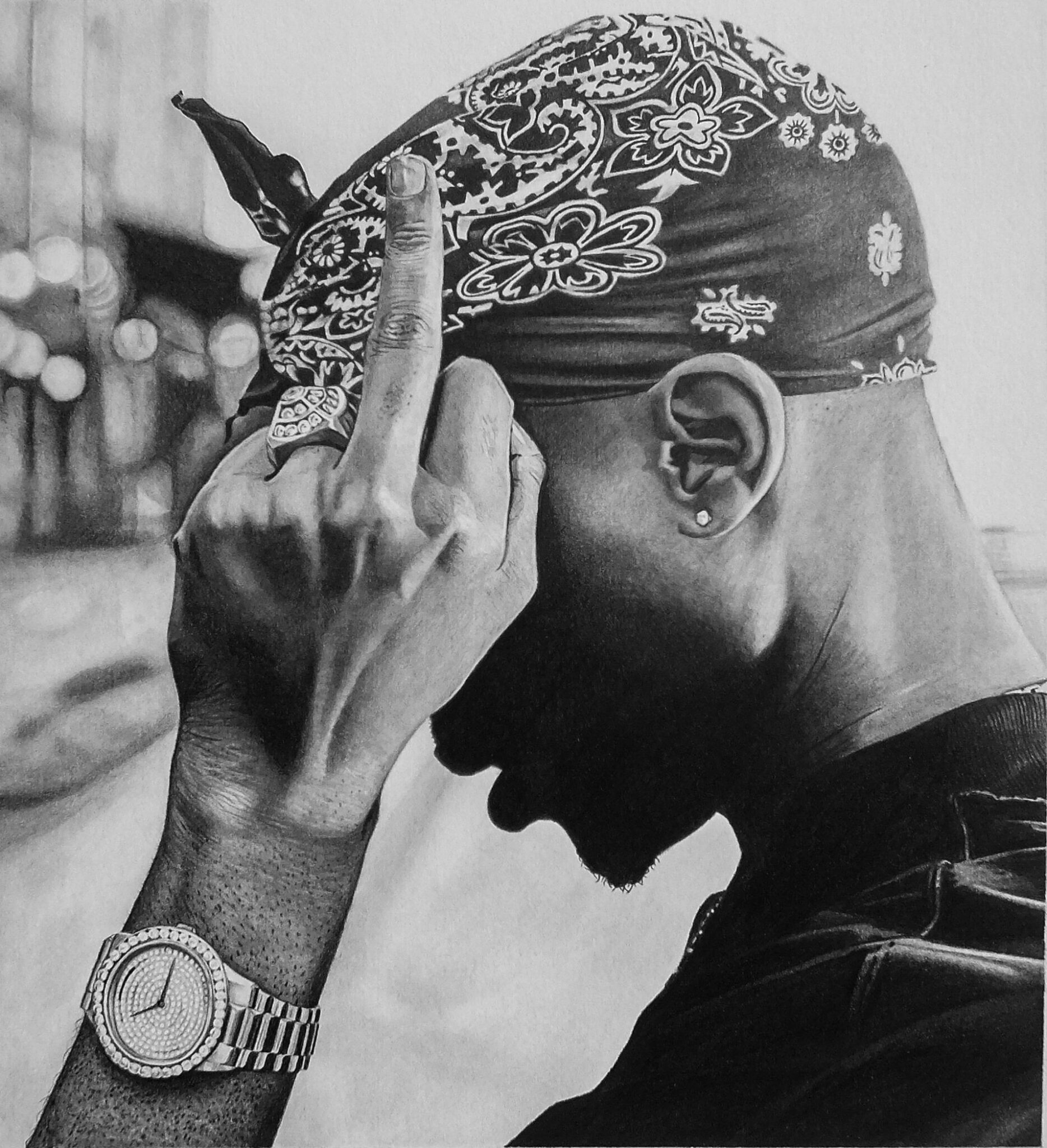 F*** The World
Graphite pencils on heavyweight paper
Commentary on Artwork
Tupac was and still is, an advocate in the fight for equality.
This image (Original photograph by Mike Miller) is an iconic image which gives the message that the world he lived in at the time, 1994, was messed up.
I think all that Tupac stood for is still relevant in today's world and what he was fighting for should not be forgotten and we should all continue to fight for a better world.