I am an amateur artist from East Yorkshire, I gained a BA Honours degree about 7 years ago at the Hull college of arts. Since then I have done many exhibitions. At present during this pandemic I'm enjoying creating art with a possible vision of becoming professional in the near future.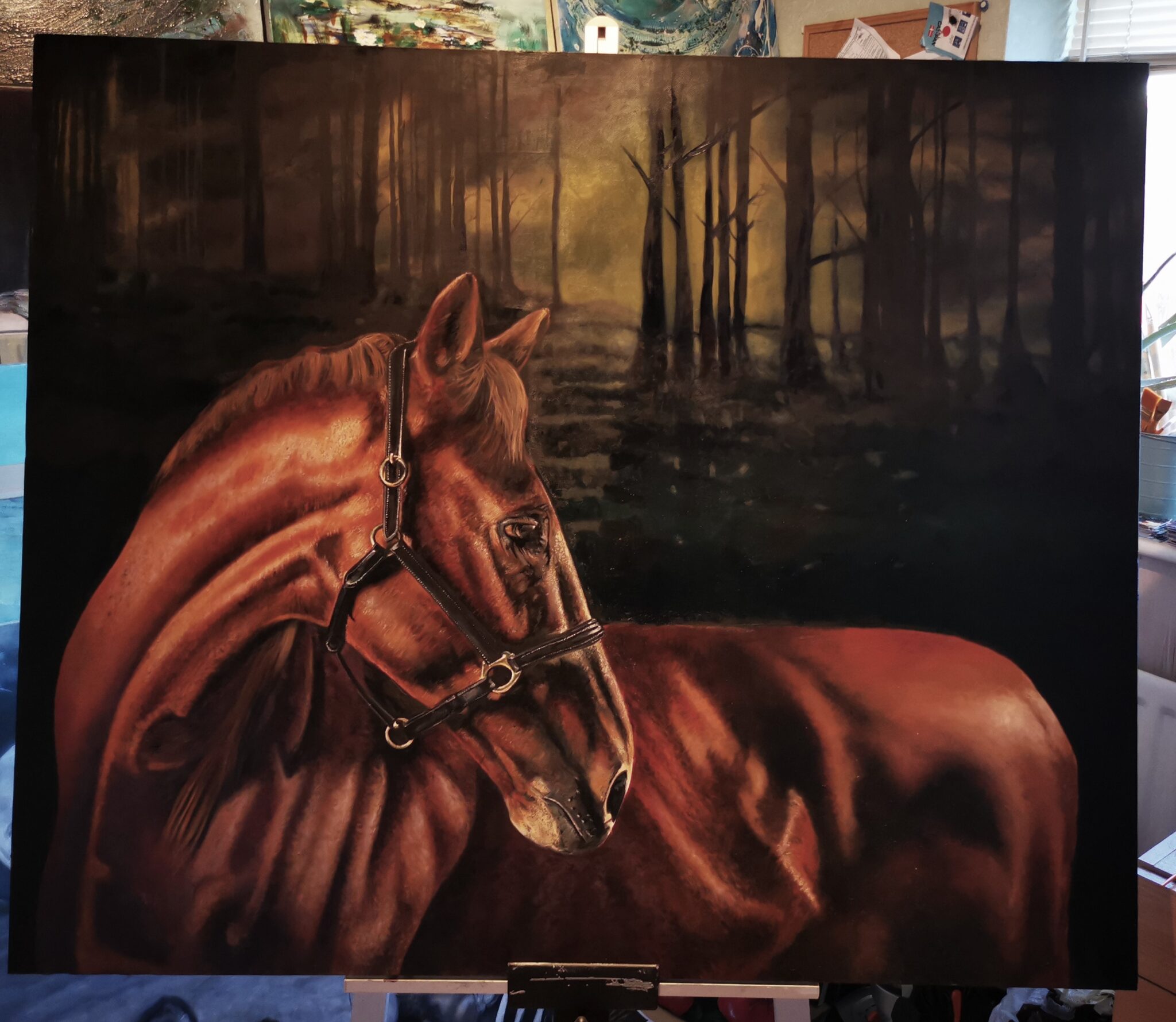 Resurrection 
Medium of Artwork
Oils on canvas
Commentary on Artwork
The horse, an example of one of our planets beautiful life forms symbolizes mother nature. As time progresses our long term future and existence looks bleek. We live in a society filled with greed and self-motivation. We often live our lives in a manner that is oblivious to the destruction we cause. The pedigree horse stands proud but not in its usual habitat, it looks backwards upon a newborn forest rising like a phoenix from its ashes returning to its former glory. Its stands in nature's wild woodland symbolising the beauty of life, celebrating an optimistic view. We can make that change, we can return our planet to its glory. The warm light glowing through the trees shows hope. It's a wholesome picture, I want the viewer to see the good things we can do, the beauty we can bring back and preserve. In a time of uncertainty and of course the pandemic which brings a doom and gloom outlook to us all. I believe the method of making that change is to give hope to people instead of the usual blame.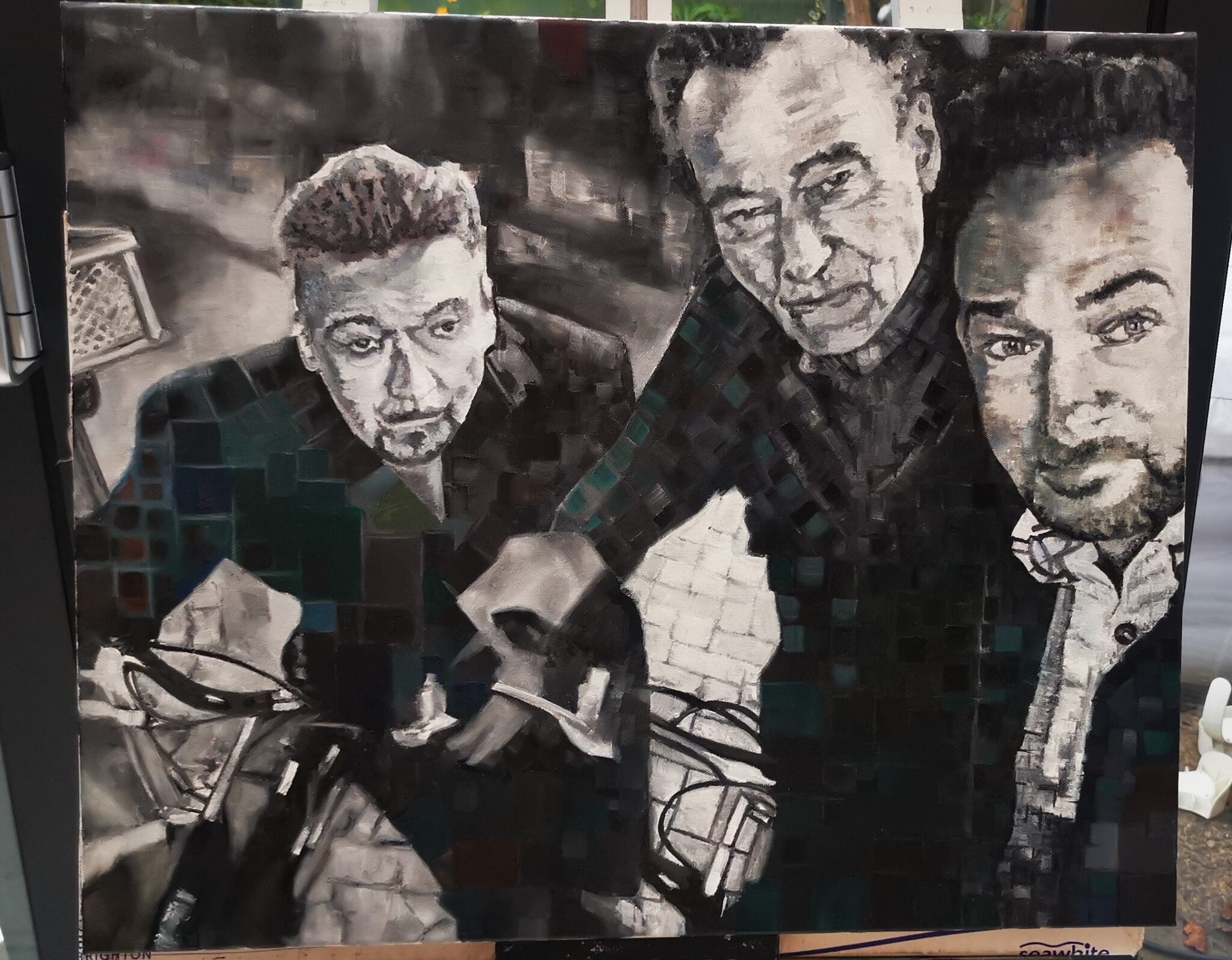 Amsterdam Voyage
60cm by 50cm
Medium of Artwork
Oils on canvas
Commentary on Artwork
A self-portrait with my brother and father.
The Painting is from a holiday from about 4/5 years ago in Amsterdam. At the time my father had just finished his chemotherapy treatment for oesophagus cancer. He had gone from not being able to eat at all to being able to eat normally because of the success of the treatment.
The painting captures a moment in time where the pain and worry were temporally forgotten.
This was a loving family enjoying time together but not without having the awareness that this quality time would not last forever.
My father sadly passed away in November 2019.
A poem I wrote for the painting
It was a time not so long ago
We peddled the cobble streets we so very know
Enjoying the views and romantic hues with rain turning to snow
Dad with two of his sons
Drinking coffee and eating buns
Biking from pub to pub and drinking the local rums
Amsterdam our favourite place to be
With posh hotels and steak for tea
Although papa was not well
With the joy on his face you could not tell
Just a memory, a shot taken on time
A healing moment with no pain nor crime.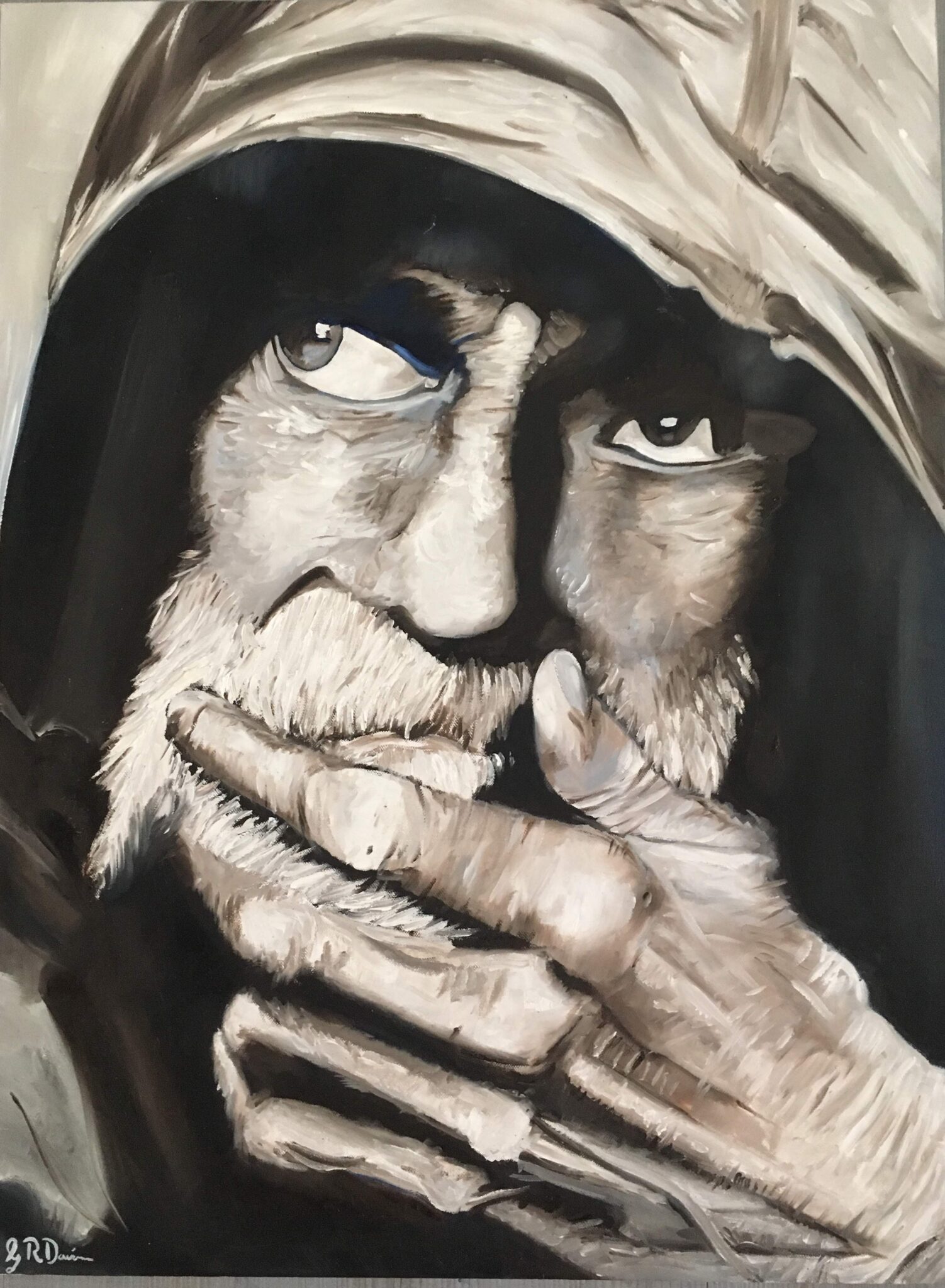 New York Tramp
Medium of Artwork
Oils on canvas
Commentary on Artwork
A homeless man in deep thought and wondering why?