Memory, as a complex cognitive function of the human experience, contains numerous intricacies and inexplicable patterns of selectivity. It harbors the ability to arouse a multi-faceted array of emotions within an individual, while disregarding the nature of the present.
Through the process of layering, blending, applying texture, transferring photographs, superimposing objects, and piecing together panels and images, I attempt to convey the disposition of memory and evoke its sentiment.
Although I incorporate auto-biographical imagery, my work maintains an ambiguous quality that allows the viewer to actualize these representations. The unusual contiguity of the images investigates the phenomenological relevance of particular experiences and time to an individual.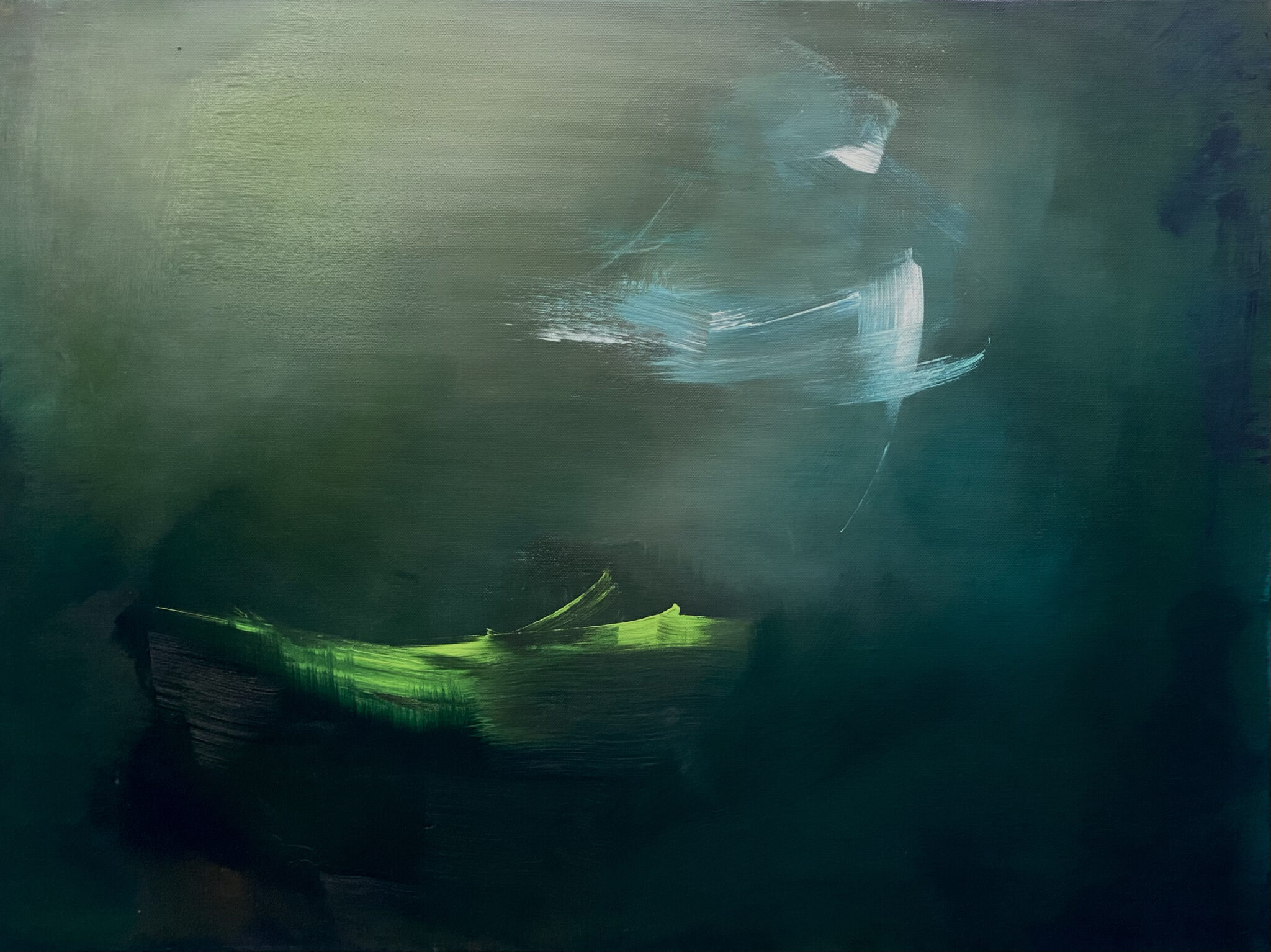 Collecting Moments
Medium of Artwork
Acrylic on Canvas
Commentary on Artwork
I use colour and texture to portray a sense of depth, movement and atmosphere in my work. By doing so the work embodies an ephemeral ambiance and mood that references unknown places. Such places are designed to be ambiguous and intriguing while evoking a sense of nostalgia within the viewer. They are indistinguishable yet somehow familiar, creating an overall allure and mystery. This process speaks to the format of memory. Often times we, as humans, remember the feeling of a certain place at a certain time, while the visual details remain out of reach. Such memories come to us in glimpses and flashes obscured and filtered buy a fog of emotions.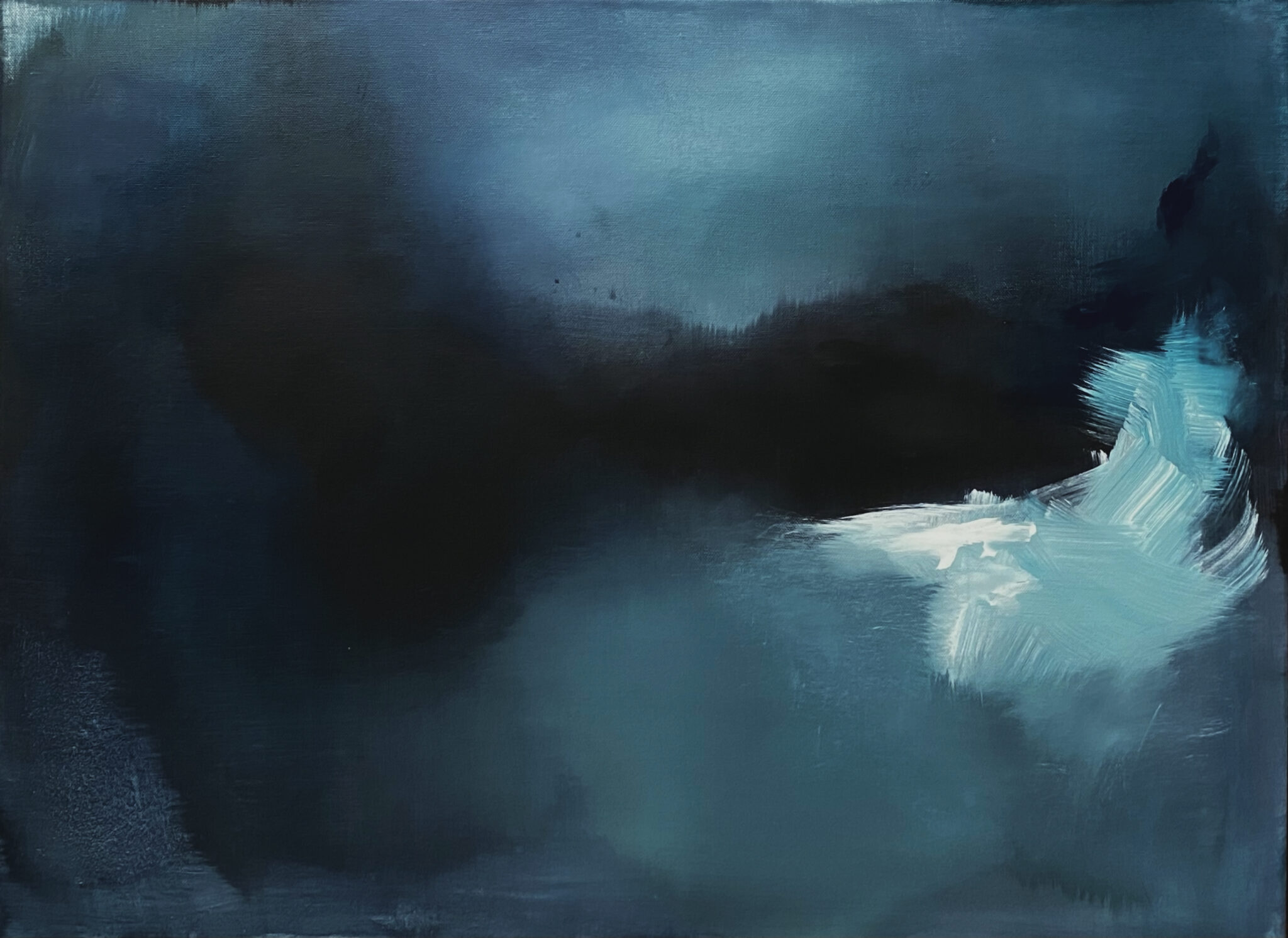 We'd Sleep Beneath the Moon
Medium of Artwork
Acrylic on Canvas
Commentary on Artwork
'We'd Sleep Beneath the Moon' is an ode to nostalgia: a remembrance of a time of simplicity and innocence set to a seen of open and ambiguous wilderness.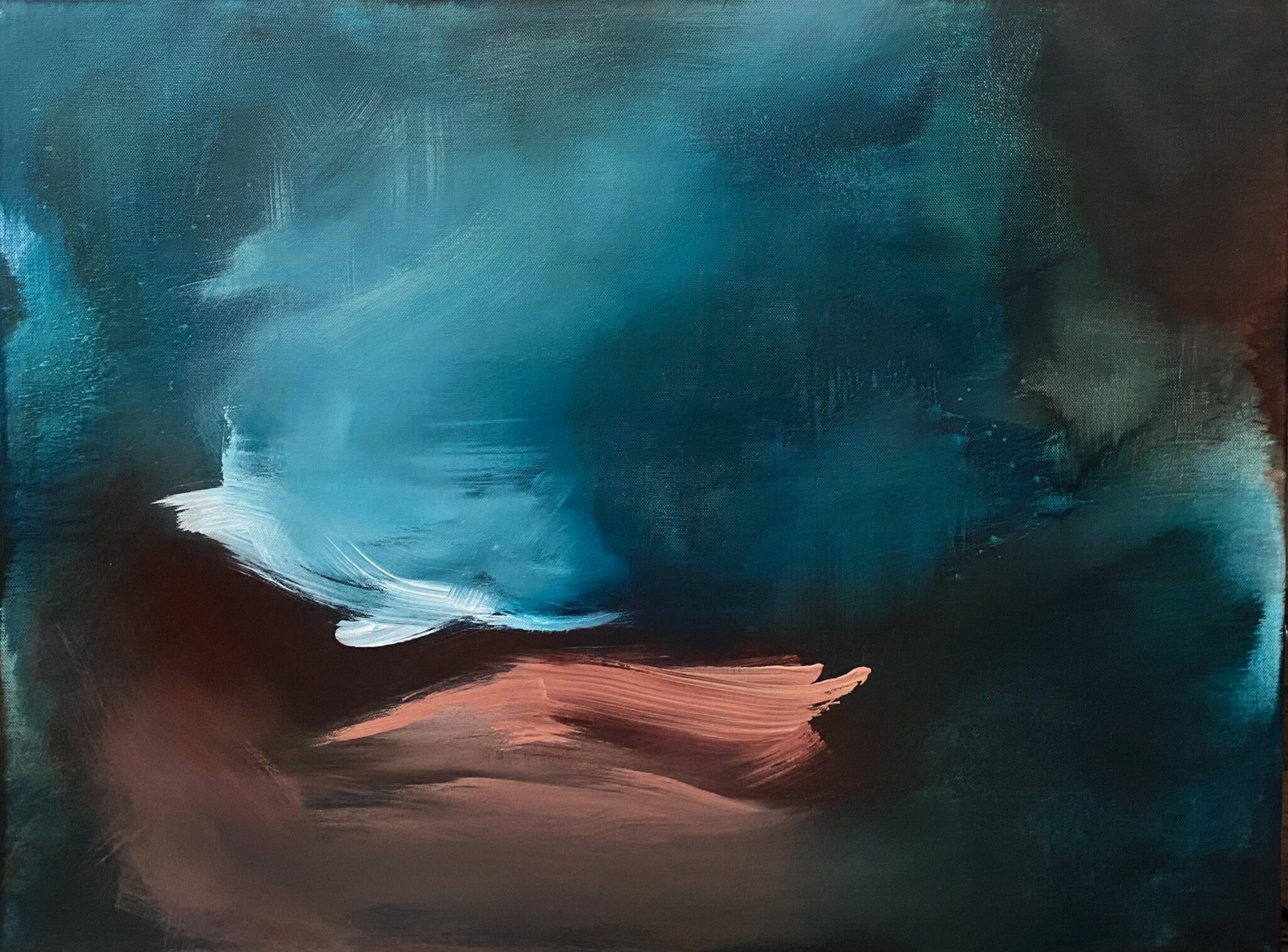 Turbulence
Medium of Artwork
Acrylic on Canvas
Commentary on Artwork
This work is an attempt to delve into the intricacies and nuanced attributes that define the self and to assimilate these concepts through colour and movement. It relies less on representative imagery in preference to conceptual and abstract aesthetics in order to explore subject matter that escapes the grasp of literal translations and delves into concepts that are distinctly human. 'Turbulence' explores the imperfections and intensities that exist in humans behind the well-kept facades revealed to the world.