Hi there, my name is Krasimir and I am a concept artist/illustrator based in London. I dwell in the field of both traditional and digital art. It's been really hard to reach visibility as an artist and this is the first competition I've entered in years. I hope I get to see the community I want to be a part of, what I'm capable of as an artist. Also, I would love to be a part of this project as it will expose me to all these other people who do what I do.
I'm going to submit three of the most recent illustration projects that I did by using a basic bic black pen which turned out to be one of my favorite materials. Thank you for creating this platform and taking the time to look at all the work.

The Watering Hole
Medium of Artwork
Black Pen
Commentary on Artwork
Done in black pen on two a3 sketchbook pages, this drawing has 24 characters in it. I love using materials that some people consider unprofessional. I was astonished by the range of tones one can achieve with a simple Bic pen. I love Billy Joel's Piano Man and this piece was heavily inspired by this song.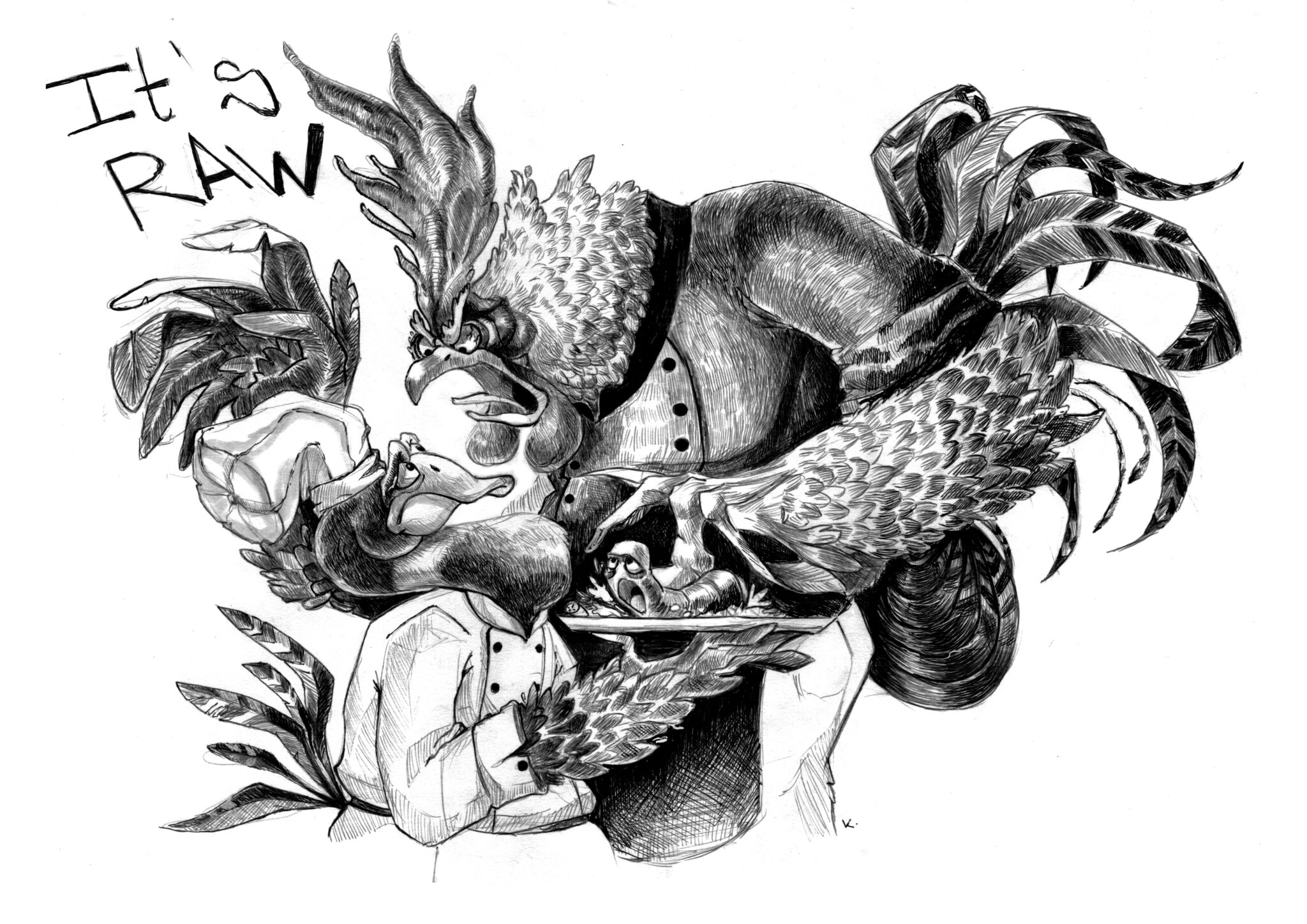 Dimensions (H x W in cm)
29 x 42
Medium of Artwork
Black Pen
Commentary on Artwork
This drawing is heavily inspired by Gordon Ramsay and the attitudes in professional kitchens. All done in black pen on an A3 sketchbook paper.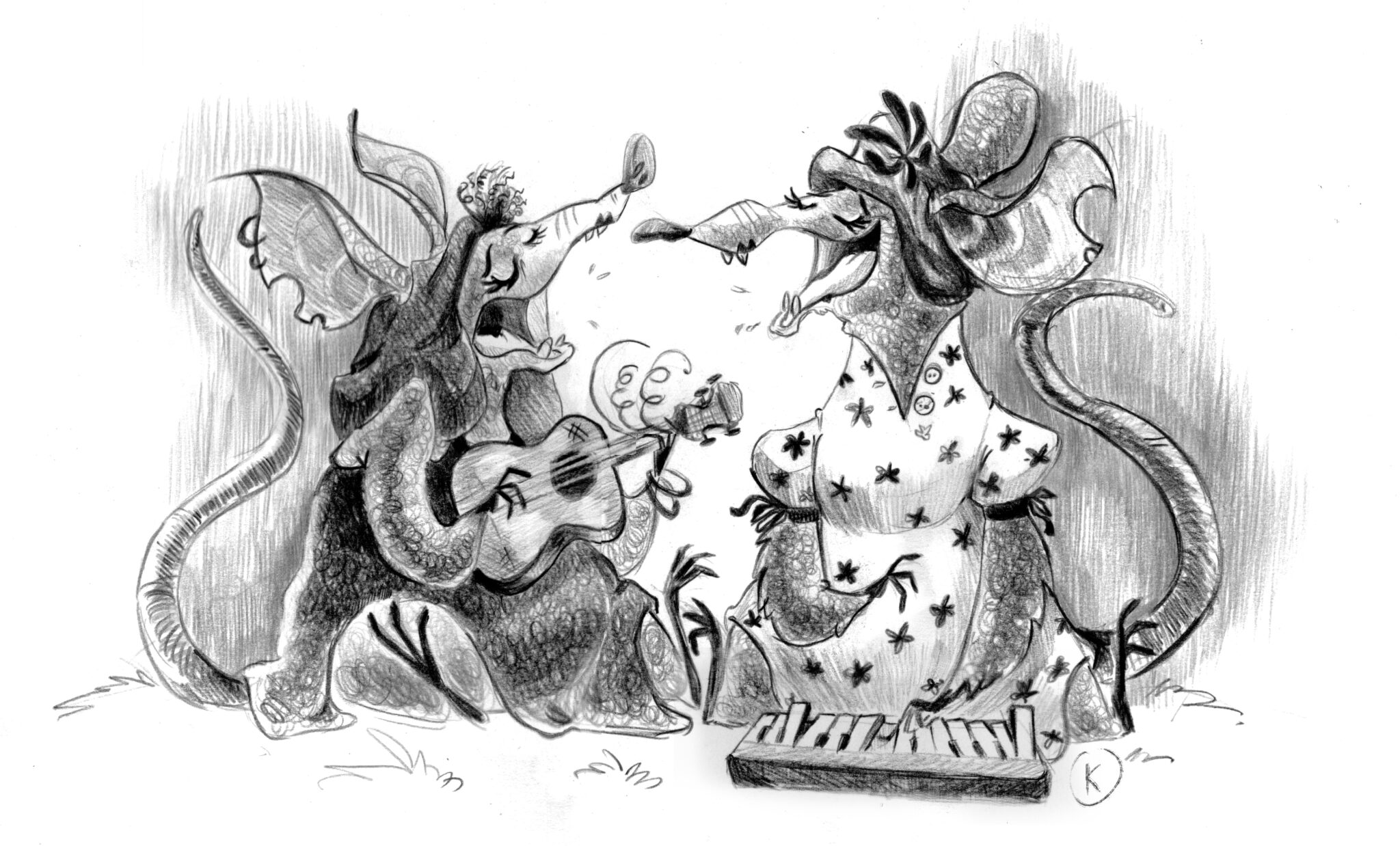 Folk Music
Dimensions (H x W in cm)
21 x 29
Medium of Artwork
Chinagraph Pencil
Commentary on Artwork
A black and white illustration inspired by two of my musician friends. I love drawing awkward animals and use them in different human scenarios to achieve comedic effect.