My studio based in Carshalton lets me create work in a variety of ways as a multidisciplinary contemporary fine artist. The work I am currently focused on is recording locations across the UK, following popular walks and trails to work quickly on sketches or final works 'plein air.'
This hopefully gives my work vitality and freshness that is becoming increasingly popular with collectors and galleries alike.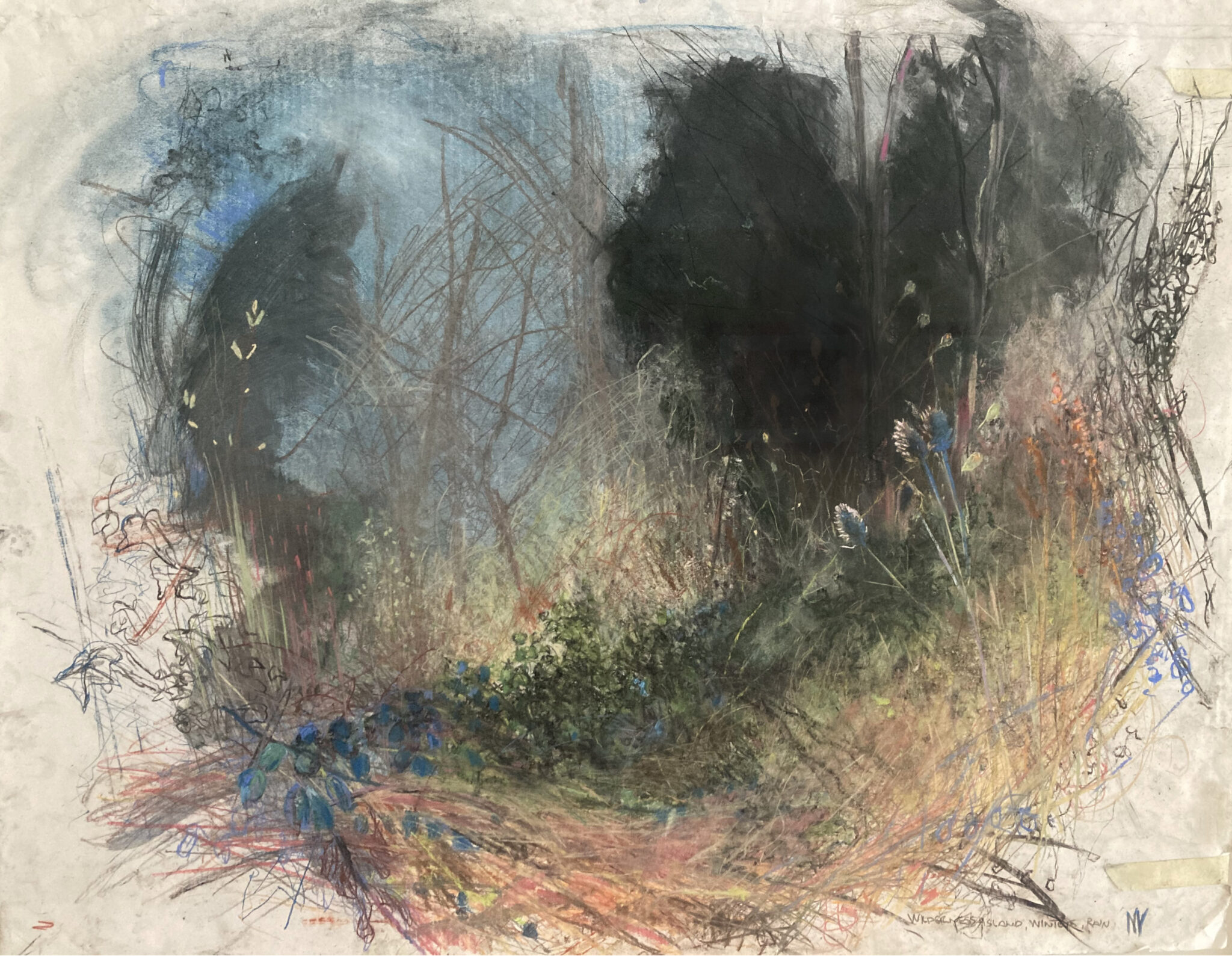 Wilderness Island Winter Rain
64x81cm
Pastel and Charcoal on Paper
Commentary on Artwork
This piece was drawn in one session, plein air, in the late autumn as rains approached. I love drawing in the location and have done many times. You can loose yourself and feel so far away from the suburban streets of this South London borough, Carshalton. I enjoy the directness of plein air and in this piece I let the rain effect, to a point, what I did as the drops began to effect the way the charcoal and pastel sat on the paper.

Lost in Wilderness Island
Commentary on Artwork
This is an entry from a large A2 landscape sketchbook. I wanted to display this as it would be seen in the sketchbook, unedited, with the binders, as that is how it was drawn plein air. This was drawn slightly later than my other submission as is completely in charcoal. It was drawn on location, late autumn, and I enjoyed the challenge of drawing the still water as the sun rose behind me.