I have always loved art since childhood, I'd love to become a professional artist in the near future. Being a key worker, I decided to throw myself into what I love as a distraction to what was going on in the world.
I wanted to bring smiles to other people's faces during these difficult times. I decided to explore my love of art and explore further by studying with the Milan Art Institute in America.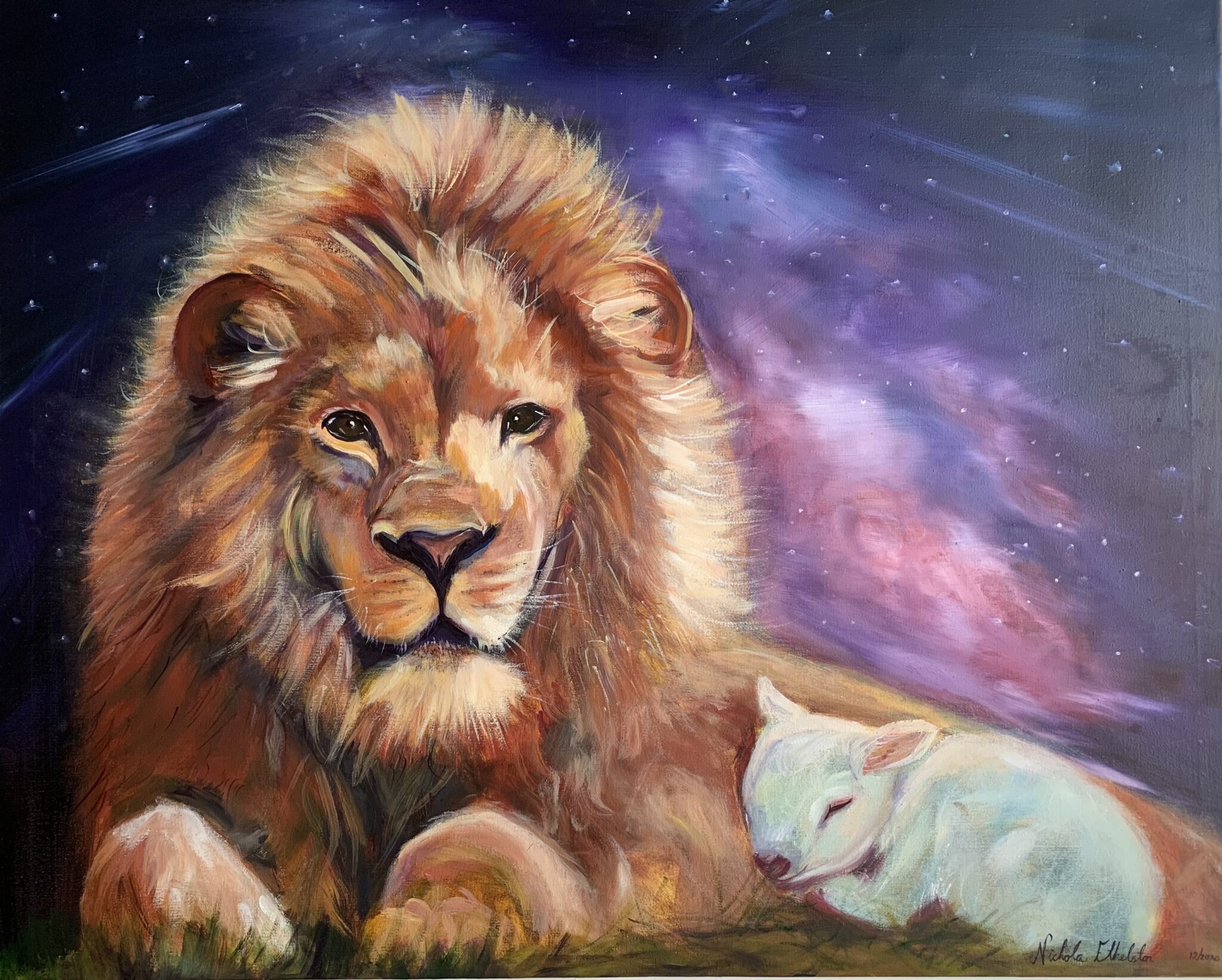 The Lion that fell in love with the lamb
61cmx76cm
Oil on Canvas
Reflects on how two opposites come together to protect each other. How one can appear so superior and powerful and yet something so dainty and vulnerable can also be as powerful. The superior one finding that they cannot live without the vulnerable one, they will do anything to keep them by their side and protect them. The love between the two is like no other.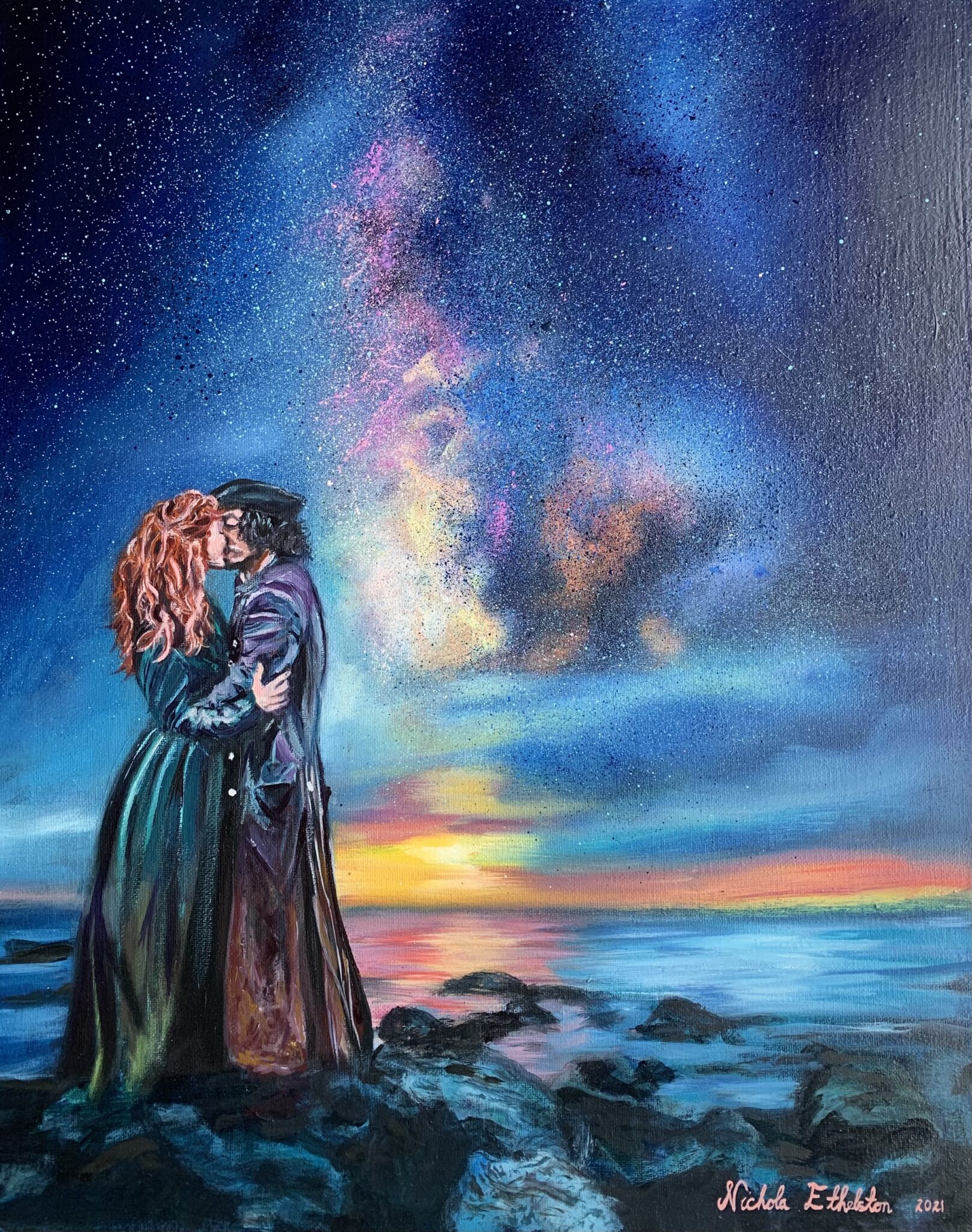 Beloved Misfits
52cmx41cm
Acrylic finished with oil on canvas
Two people, both in a class of their own. Who aren't by viewpoint of others suited to be together. They take no notice and cherish the love between them.  The sky reflects the light of their love and how deep their feelings are for one another.
Forget me not
52cmx43cm
Mixed media.
Ink, acrylic and finished with oils on eco watercolour paper.
Separated by distance. Only memories remain. The wrecked ship theme let's light on how what is only left is distant memories. The coal house in the background, how time has passed and the memory is from a long time ago. Her thoughts are drowned by the memories, but the world continues to move on. The flowers are what names the piece as 'forget me nots' are so pure and beautiful, as are her memories.